*Devītantrasadbhāvasāra of the Vāmasrotas, c. 8th c. CE, Gilgit birchbark fragment. Prob. the earliest surviving Śaiva manuscript.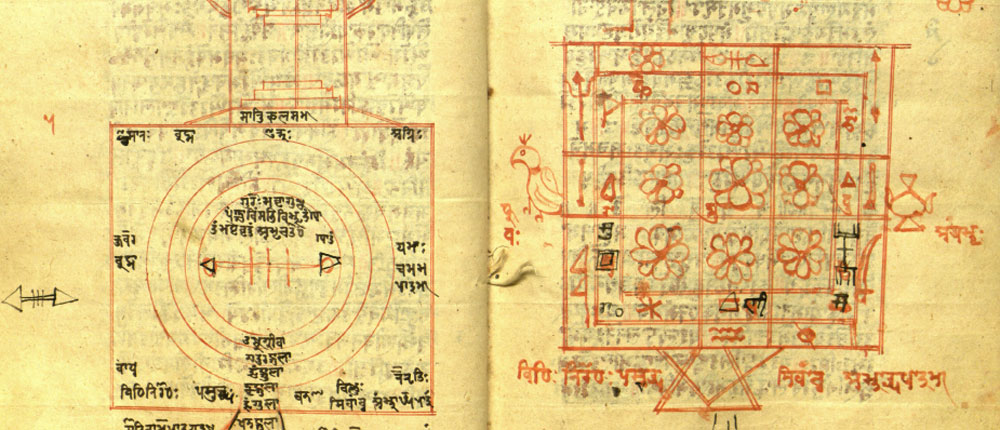 Diagrams from a Kashmirian manual for Śaiva initiation (Kalādikṣāvidhi), Kashmir.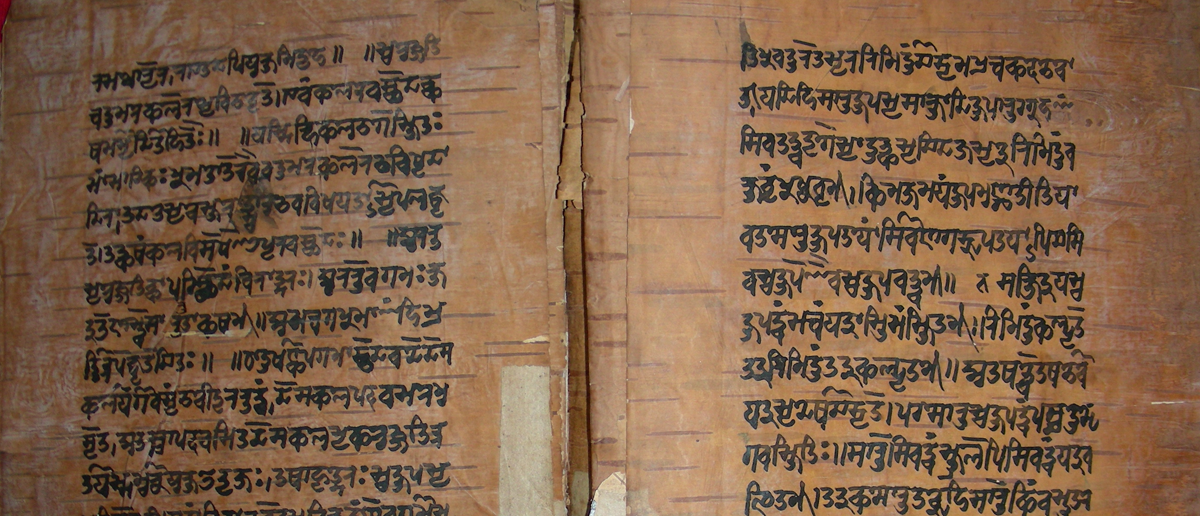 From a Kashmirian birchbark manuscriptof Abhinavagupta's Īśvarapratyabhijñāvimarśinī.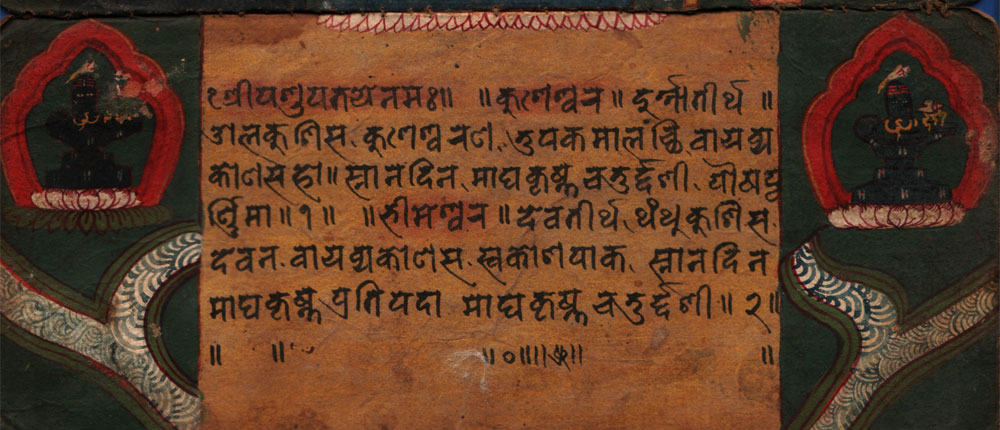 From a Nepalese illustrated manuscript of a text in the Newar language and script on pilgrimage to the Liṅgas of Nepal (Catuḥṣaṣṭiliṅgayātrānukrama), 1733 CE.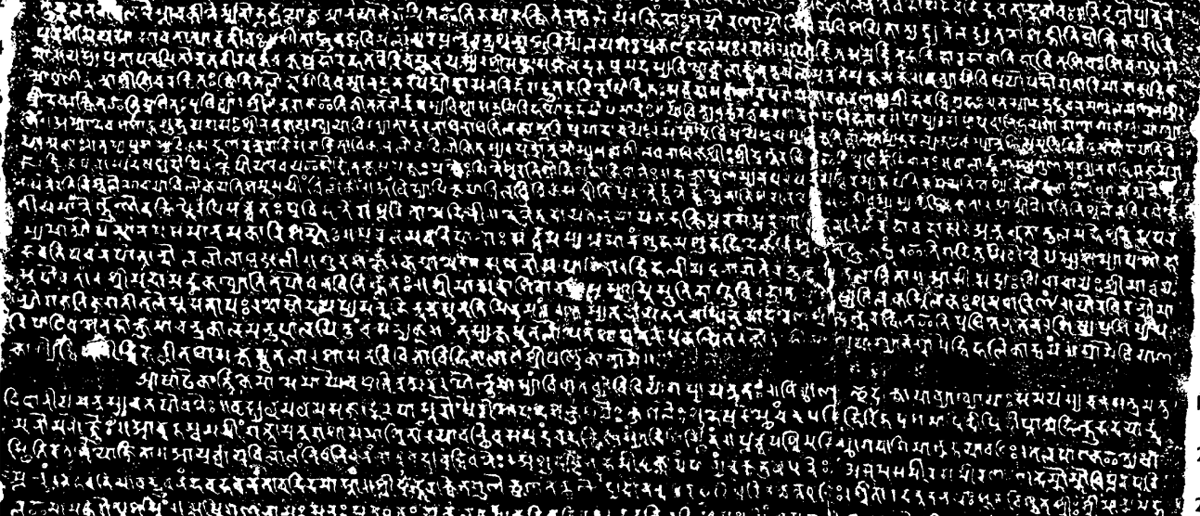 Senakapāṭ stone slab inscription from the reign of Śivagupta Bālārjuna (c. 590– 650 CE), from the environs of Śrīpura, the capital of Dakṣiṇa Kosala in what is now Chattisgarh, providing the earliest epigraphical evidence of a Saiddhāntika Śaiva monastic order, based at Āmardaka in the Marāṭhavāḍā region of Maharashtra, about 180 km southwest of Sirpur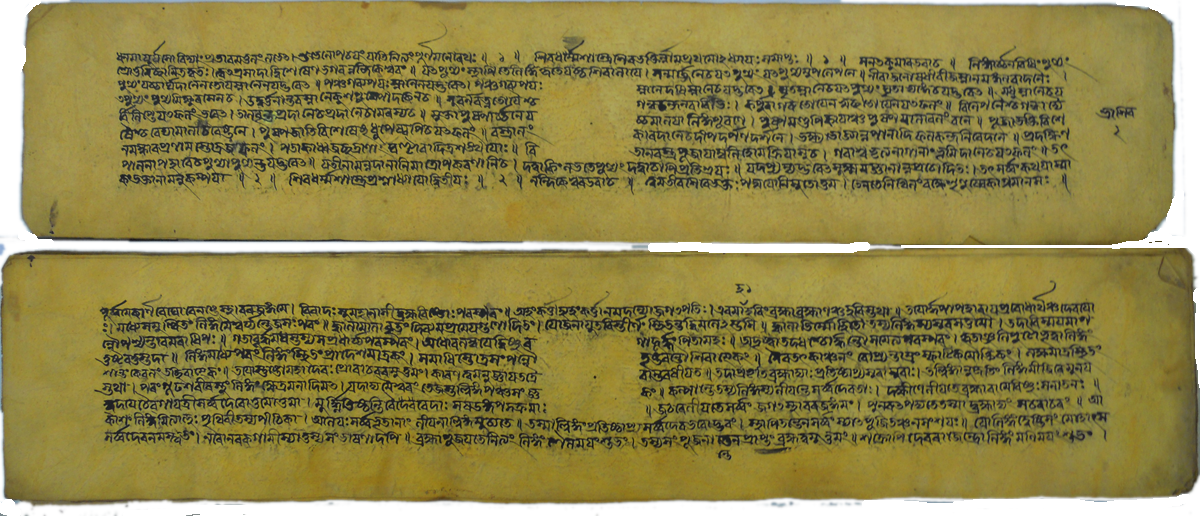 From a manuscript of the Śivadharmottara, written in the Bengali script in 1604 CE.
The Institute for Śaiva and Tantric Studies was established to engage in research and publication in the field of Śaivism and Tantric studies at the highest level of scholarly excellence and to promote the same among other scholars through example, collaboration and guidance.